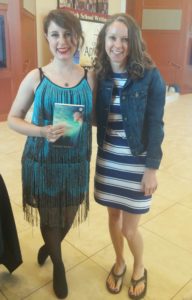 After a busy spring full of events to promote The Lost Girl of Astor Street, I'm enjoying having extra time to focus on writing!
In June, I will have the privilege of speaking at the One Year Adventure Novel Summer Workshop! Hanging out with this group of young writers is always a highlight of my summer.
If you would like to talk to me about an event, you can email me at Stephanie(at)StephanieMorrillBooks.com.