The Lost Girl of Astor Street is about friendship. Piper is worried about her best friend, Lydia, who's gone missing. Piper knows Lydia never would have run away, and she's determined to do whatever it takes to bring her back home.
The person who helped me the most as I wrote The Lost Girl of Astor Street is my best friend! From encouraging emails of, "You can do this!", to practical conversations about how the book would actually work, to endorsing the book when it released from Blink in February, Roseanna White was there. And she's also an amazing historical fiction writer!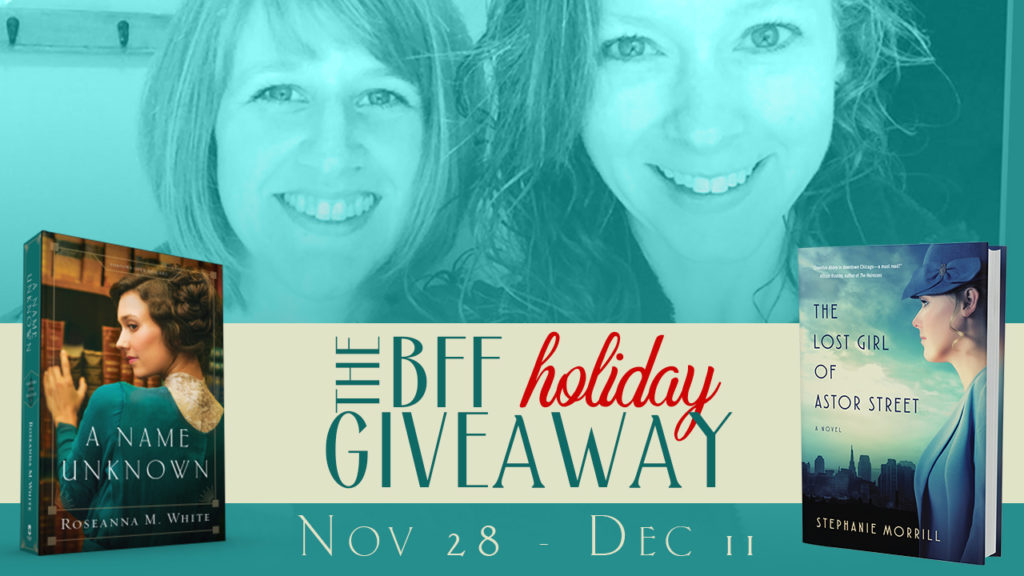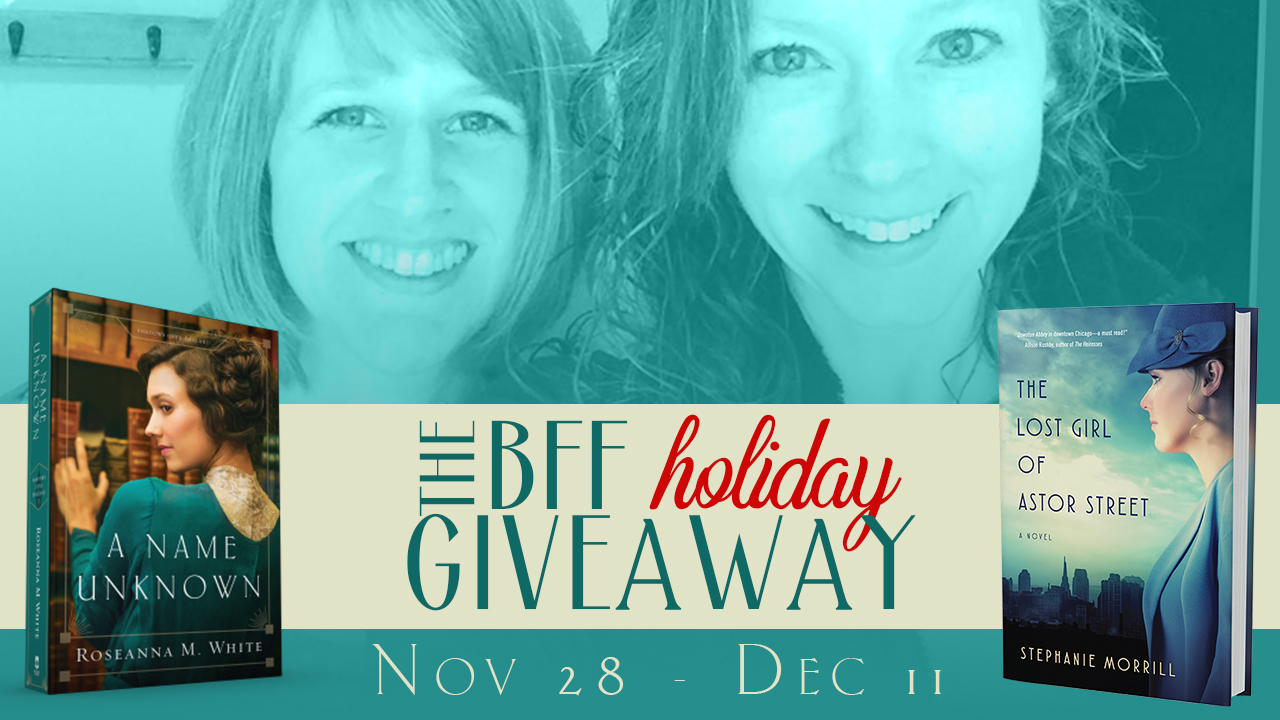 This holiday season, we want to see YOU AND YOUR best friend. Send us a picture or share one on social media tagging both of us, and you'll get entered to win signed, personalized copies of The Lost Girl of Astor Street and A Name Unknown for you AND your best friend. Here are the details:
Snap a picture of you and your best friend, or get one of your old favorites. (For the purposes of this contest, your best friend must be human.)
Between now and December 11th, share the picture in one or all of the following ways:

Post it on Facebook and tag us. Here are our author pages: Stephanie Morrill, Roseanna M. White
Post it on Twitter and tag us. @StephMorrill @RoseannaMWhite
Post it on Instagram and tag us. StephanieMorrill RoseannaMWhite
No social? No problem. Email the photo to us (not as an attachment, but in the email, please) Stephanie(at)StephanieMorrillBooks.com
Do all four to get entered to win FOUR times!
Link to this giveaway in your social post to get entered an additional time PER post.
Please make sure to tag us! If you don't tag us, we don't know you're doing it!

On December 12th, we will email winners to get names and mailing addresses for you and your best friend. Gift wrap is available upon request, and we will even jot a note to your BFF to let them know how much you love them! (Due to the harsh reality of international shipping prices, this giveaway is only available to U.S. residents.)
Have fun!